International Conference of societies of authors and composers held its two-day conference of Europeans societies of authors in Belgrade. The conference was hosted by Serbian  SOKOJ music artist organization.
Presentation of OFA was provided by Danijela Mijatović, chief of OFA legal division. The data regarding income and distribution to authors, as well as problems with collection were presented, especially in relation to cable re-broadcaster SBB. In the conference, OFA explained that major cable re-broadcaster SBB does not respect authors rights; SBB reduced data about income five times, thus reducing the fee it pays to OFA.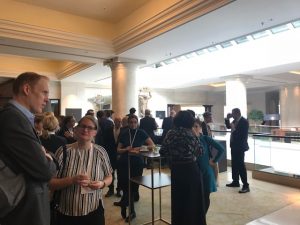 OFA held meetings with European organizations which exercise collective protection of authors in the field of visual arts, during interludes of the conference.